Assisted Living Facilities North Andover MA
Assisted living facilities provide seniors with support services in a community setting. This type of housing usually consists of apartments where residents can bring their own furnishings to feel at home and often accept pets. Generally, these facilities offer a wide assortment of activities, clubs, and transportation to religious services, personal appointments, cultural events and shopping malls. They also may offer health care and personal services, including assistance with daily living activities such as bathing, grooming, and dressing. Assisted living facilities encourage residents to maintain their independence while offering them access to professional medical care and support services when needed.
1. Brightview Assisted Living in North Andover MA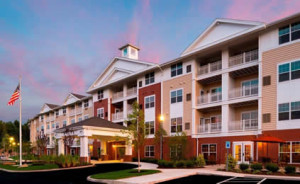 Brightview is an independent and assisted living facility at the base of the former Boston Hill ski resort at 1275 Turnpike Street North Andover MA. The Brightview North Andover campus offers three senior living options – Independent Living, Assisted Living, and Dementia Care.
Features full-service Independent Living apartments on a monthly rental basis with No Large Entrance Fee. The all-inclusive monthly fee includes private 1 or 2-bedroom apartment homes, exterior and interior maintenance, full kitchens, washer/dryer, housekeeping, chef-prepared meals, transportation, a full-time Vibrant Living Director to coordinate daily programs and social events and much more. Community amenities include a fitness center, beauty/barber shop, internet café, pub, movie theater and game room.
With Assisted Living and Dementia Care also on campus, Brightview North Andover brings three important options all together in one convenient community. Phone: 978-686-2582
2. Edgewood Assisted Living in North Andover MA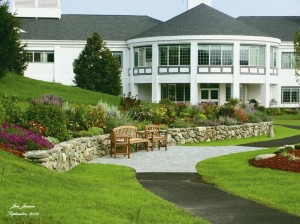 Edgewood is an assisted living facility at 575 Osgood Street is set on 80 acres adjoining conservation land, a lake, and walking trails, you will find a picturesque setting for an active retirement community experience.
Residence options include apartments or homes and include a full list of amenities. Additionally, every home on the Edgewood campus is maintenance-free. Edgewood strives to integrate positive physical, social, mental, emotional, and spiritual activities into the lives of members with a wide range of programs on a variety of levels. Phone: (978) 494-6876
3. Ashland Farm Assisted Living in North Andover MA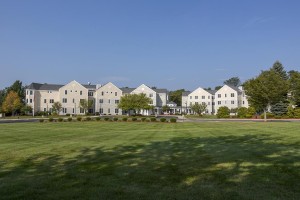 Ashland Farm located at 700 Chickering Road North Andover is where traditional assisted living is at its best—secure, at ease, pleasant and supportive. Residents enjoy the privacy of their own apartment and the support of our caring staff, all while benefiting from a broad array of services and amenities so that they can live an active lifestyle with the freedom to spend time as they please. From assistance with basic activities of daily living, such as bathing and dressing, to transportation and reminders to take medication, to providing more complex care, we give our residents the help they need and the respect they deserve. Phone: 978-291-5071
Is it time to sell your home to move to an assisted living facility? A real estate professional who has experience in senior's issues, and who can put you in contact with other similarly trained professionals can be extremely important at this time. You can count on us to help guide you through the home selling process making the move less stressful. Contact us today to get started.
Ron Carpenito, Keller Williams Realty
(978)494-0346
Search all condos for sale in North Andover, MA
Search all homes for sale in North Andover MA